Customers are one of the most important assets of your business. They are the reason that your business is still sustaining and growing well. Do you know that maintaining relationships with customers are much like any relationship? They need your concern, your respect, communication and some rewards during special occasions. In this post, we will share a few tips with you on how to strengthen your relationships with your client.
1. Sending Birthday Card
| Photo Credit: ELERI HAF DESIGNS |
You may not believe the power of a boring birthday card will do, however a birthday card will help your business to create rapport with your customers. A birthday card may mean a lot to your customers. In this technology era, even their friends will not send them a birthday card, but they received it from your company. This may impress them and recall your brand to them. If you wish to make your birthday card more special, you may consider handwriting the birthday wishes to make them feel special.
2. Consistently Exceed Your Customer's Expectations
| Photo Credit: ShaadiWish |
Furthermore, going above and beyond your customer's expectations are a great way to strengthen your customer relationships. Maybe send your signature products with roses to the doorstep of your customers during Valentine's Day, emailing some exclusive promo codes or promotions to past customers to win them back. If customers leave a bad review of your service or product, you may try to make a service recovery with them by sending some gifts to them as an apology. Everyone would definitely love special treatments that make them feel extraordinary from other customers.
3. Ask For Feedback
Moreover, it is important to ask for feedback from your customers after they purchased your services or products. You may approach them by using a customer satisfaction survey through email or message them personally, or you can ask them informally during a casual conversation. The reason to receive feedback from your customers is to understand their experience during the purchase journey and this shows them you care about their opinion and appreciate them. After collecting all the reviews, make sure you take actions to improve the negative parts for your customers to make their next purchase experience better.
4. Reward Your Customers
To build a stronger relationship with your customers, you must let your customers know that you appreciate them. One of the greatest ways to show your appreciation is with a giveaway campaign or contest. Who doesn't like freebies? Run a Facebook giveaway campaign that asks people to like your page, tag their friends and share the posts, not only you will receive the support from your customers, this giveaway campaign will help you to increase your brand awareness as well.
5. User-Generated Content
Same as rewarding the customers, you need to prove to your customers that you are valuing them as your customers. If you would like to get your customers to be faithful to you. How? You may re-share the posts or stories that your customers uploaded on Facebook and Instagram. This action tells your customers that you did pay close attention to their posts and feedback. Besides, audiences will prefer user-generated content than the posts advertised by the company itself nowadays. They think user-generated content is more persuasive and more credibility, and it can help to build your product/service reviews for your business and generate sales.
Book Pgeon Delivery at EasyParcel!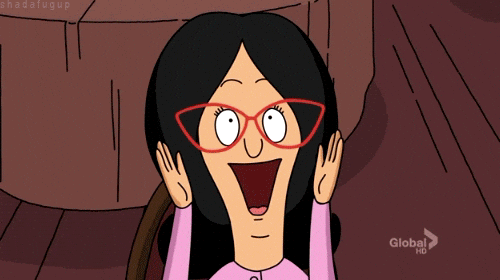 Now you may send your shipment from Penang, Johor and Selangor to the whole Peninsular Malaysia at RM5 flat rate for parcel up to 5kg when you book Pgeon Delivery at EasyParcel. All you need is top up a minimum of RM100 to unlock this VIP rate. Top up and book Pgeon Delivery now, so you won't miss out this incredible opportunity.